What is Hadoop
Apache™ Hadoop© is an open source software project that enables distributed processing of large data sets across clusters of commodity servers. It is designed to scale up from a single server to thousands of machines, with very high degree of fault tolerance. Rather than relying on high-end hardware, the resiliency of these clusters comes from the software's ability to detect and handle failures at the application layer.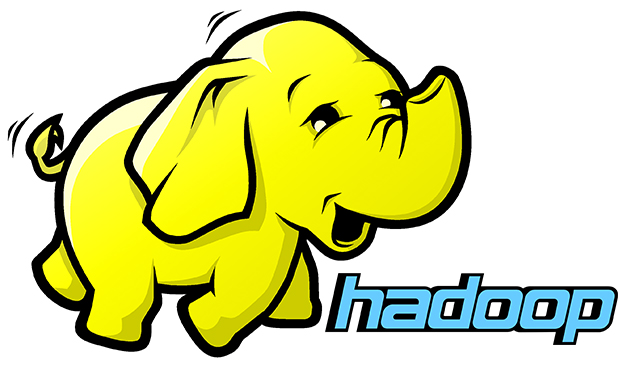 Why Hadoop
Hadoop has the capability to handle huge data and also to process them fast. Hadoop uses a number of nodes for storing data & distributed computing.
Hadoop is an open-source platform & uses commodity hardware. This makes it very affordable & facilitates archiving of data.
Hadoop platform is easily Scalable & the processing power can be increased with addition of nodes to the existing system.
Hadoop facilitates storage of all types of data like structured, unstructured as well as semi-structured data. So, you need not pre-process the data & you can utilize the data the way you want at a later stage.
Inbuilt protection of your data with safeguard against any hardware failure. If any node fails then the other nodes ensure that the process does not fail with use of distributed computing.
Hadoop acts as a Data warehouse storing huge amount of data. This helps in getting quality insights into the data through advanced analytics, reporting etc. This in turn will grab new opportunities for your business.
Hadoop is a Data storage platform and it stores data in its native form until we need it. Business analytics and data mining tools are used to retrieve the cluster of data required.
Big Data Analytics provides a business with capabilities to uncover valuable opportunities to innovate and gain competitive advantage.
Hadoop and a supporting ecosystem of complementing technologies, building blocks, and implementation frameworks today provide one of the most powerful, mature, and compelling answers to problems in this domain. The true power of the Hadoop stack lies in it being a complete solution, covering the entire life cycle needs of applications including data collection, web scale storage, data curation and organization, massively parallel processing, statistical and analytical tooling, integratives, visualization, and reporting tooling. All of this made possible at costs that make sense in today's highly constrained economic environment.
As a specialized solution and consulting services provider, Nimaisoft's expertise covers an array of relevant tooling, frameworks, and building blocks . And, when you are ready to move on, our expertise across Hadoop distributions in varied deployment models ensure you have a smooth transition. Experience Hadoop at Nimaisoft!